Skin-line Project #1 Tempelhof Refugee Camp (Berlin)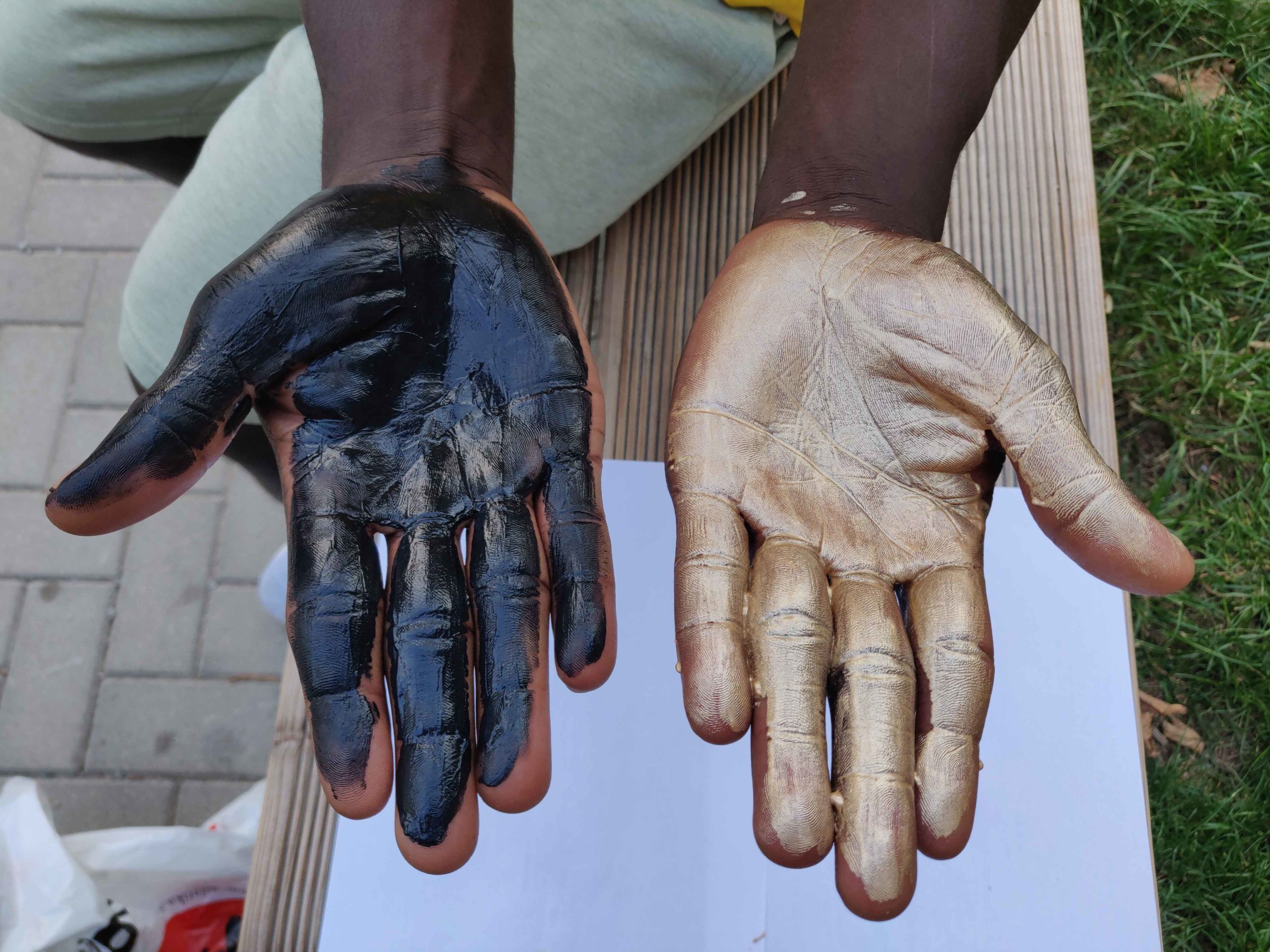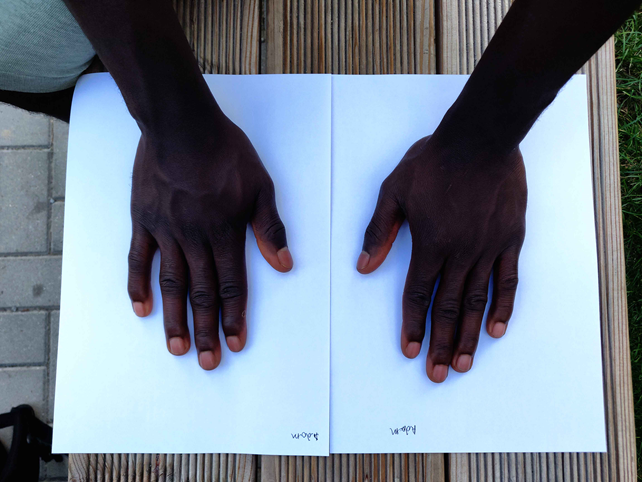 Cultural integration, resources and conflicts of the new multicultural societies have been the focus of the project carried on. This project, selected for Fresh A.I.R. residence program, start in Tempelhof refugee camp and from there began to expand into other places as Tegel rifugee camp (Berlin), Metropoliz (Rome).
The interweaving of skin wrinkles and scars determine a unique "geographical map" that differs from person to person. This characteristic is often used to identify, isolated or discriminate people. At difference, in this work, the imprints of the skin represent a intercultural bridge and emphasize dignity and uniqueness of each individual. Refugees living in Tempelhof left me imprints of their skin to testify their presence; I interweaved Tempelhof refugees handprints to form the texture of a big carpet, a kind of human map in which it is not visible streets and buildings, but signs of skin and wrinkles.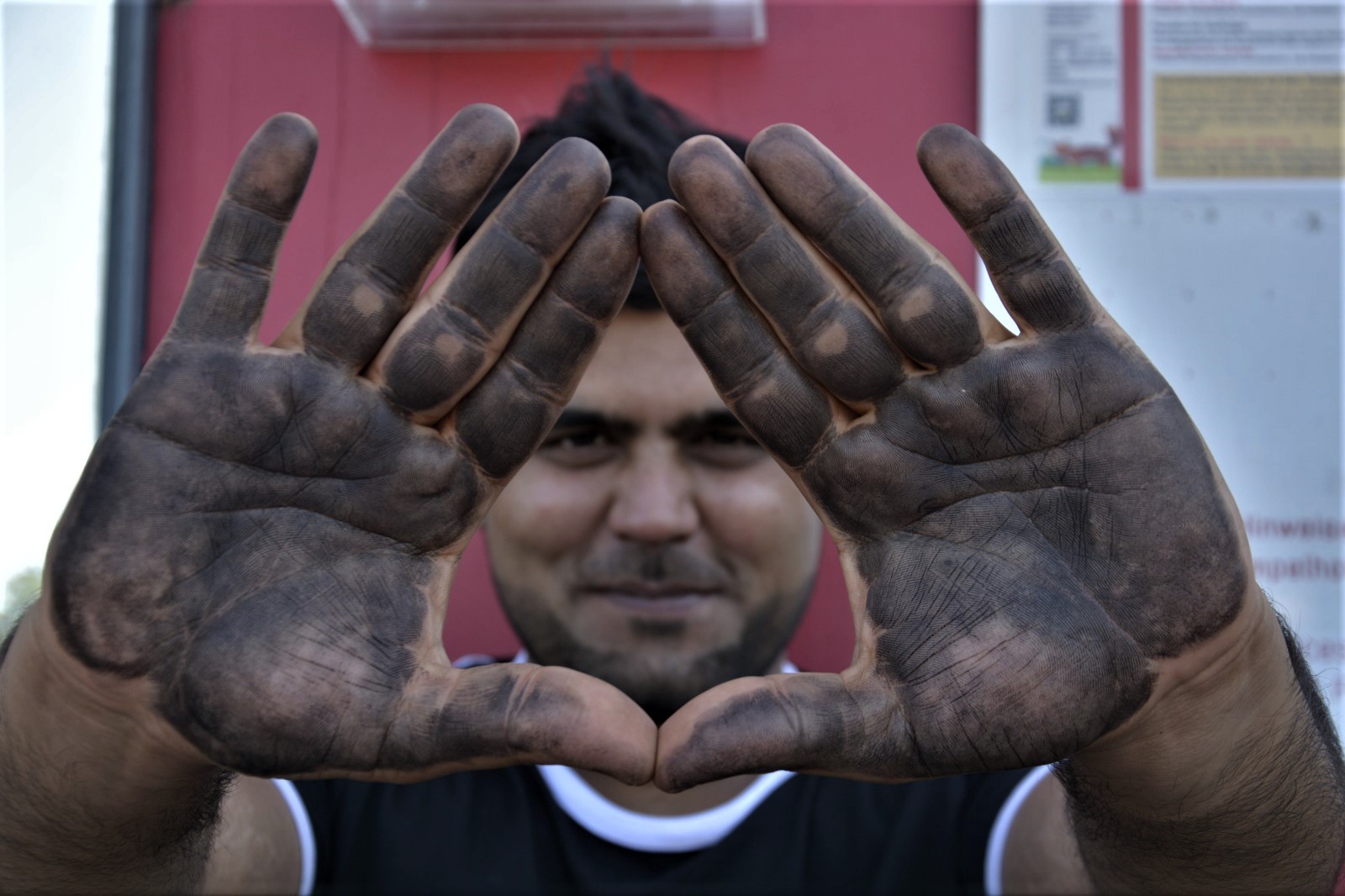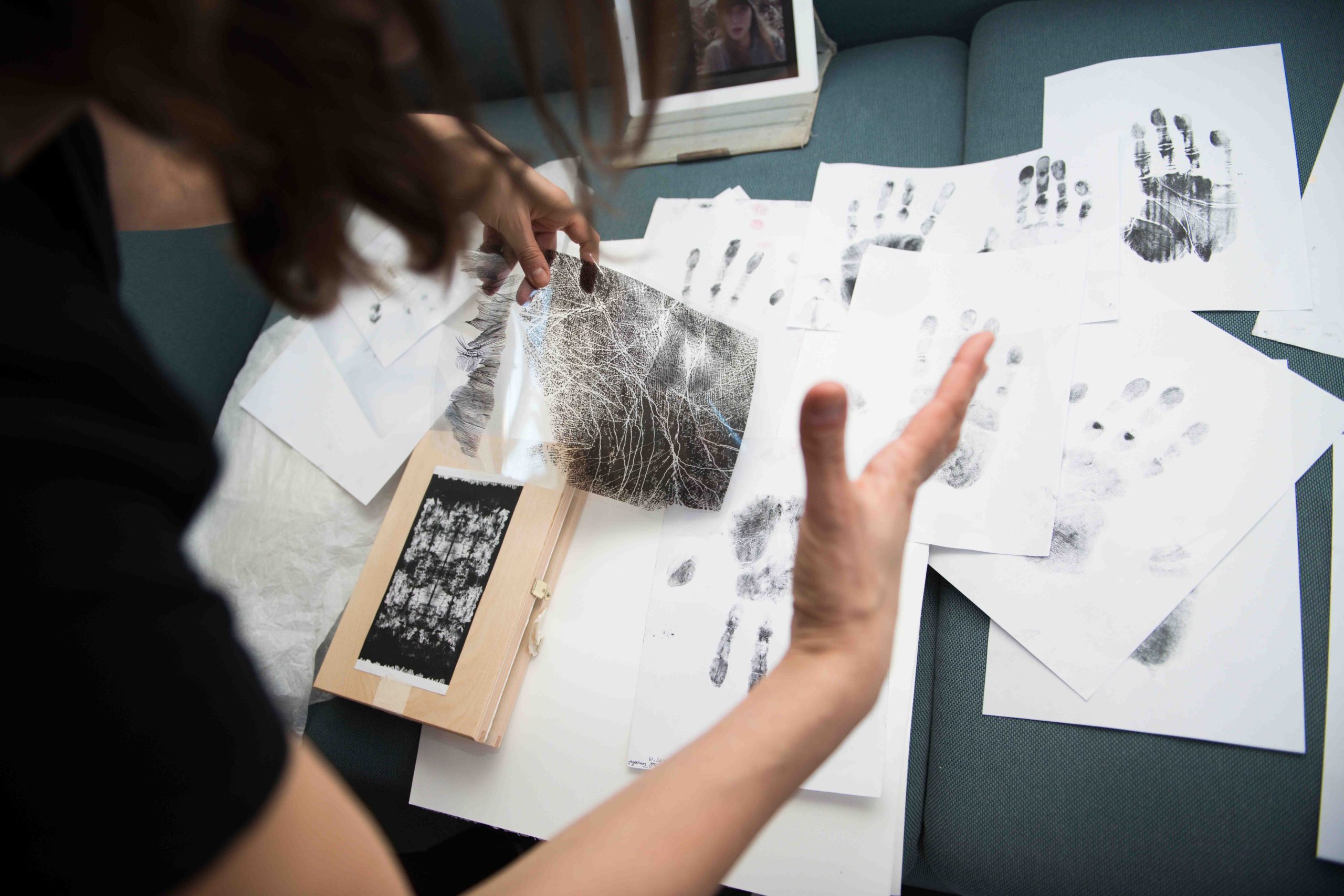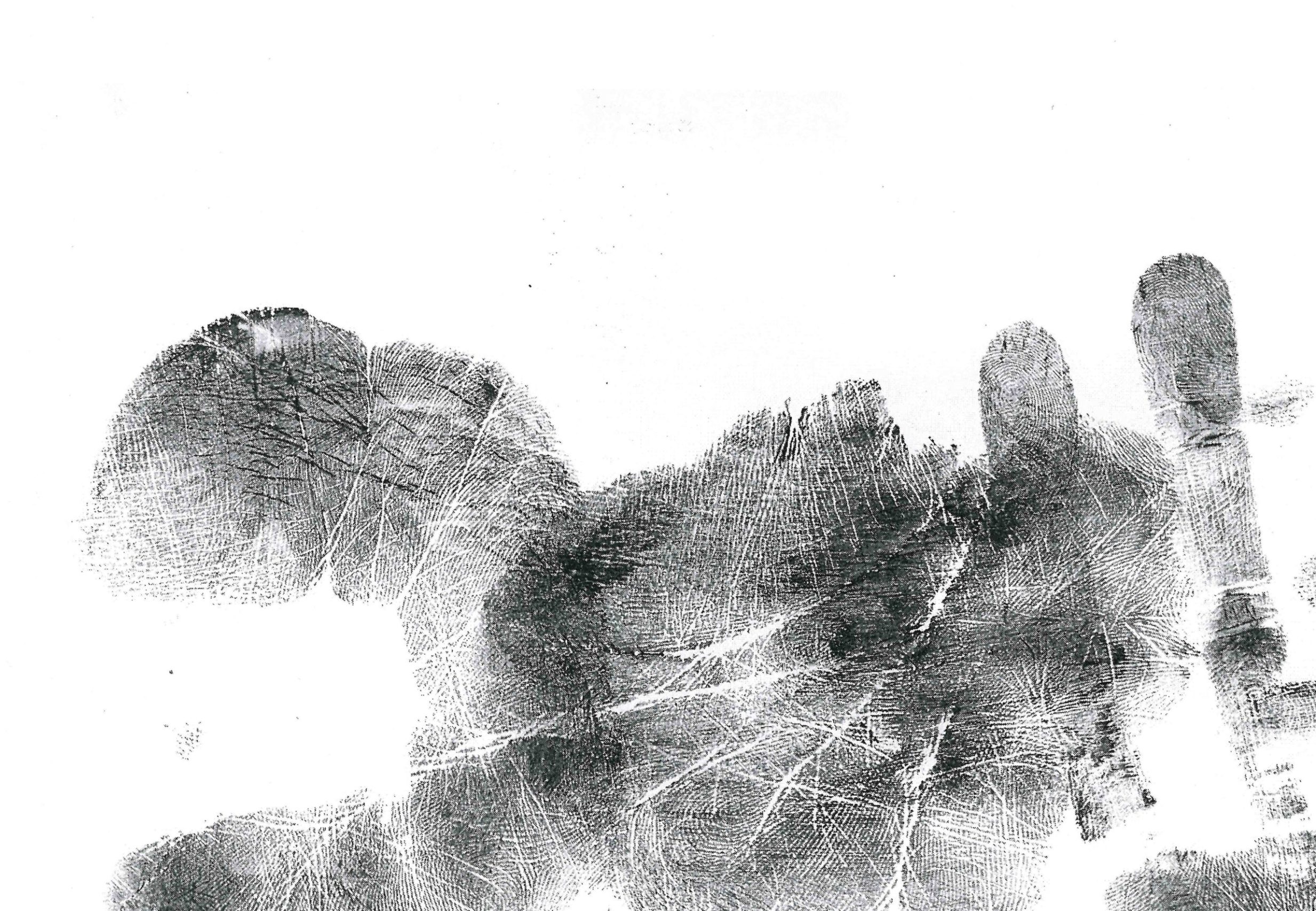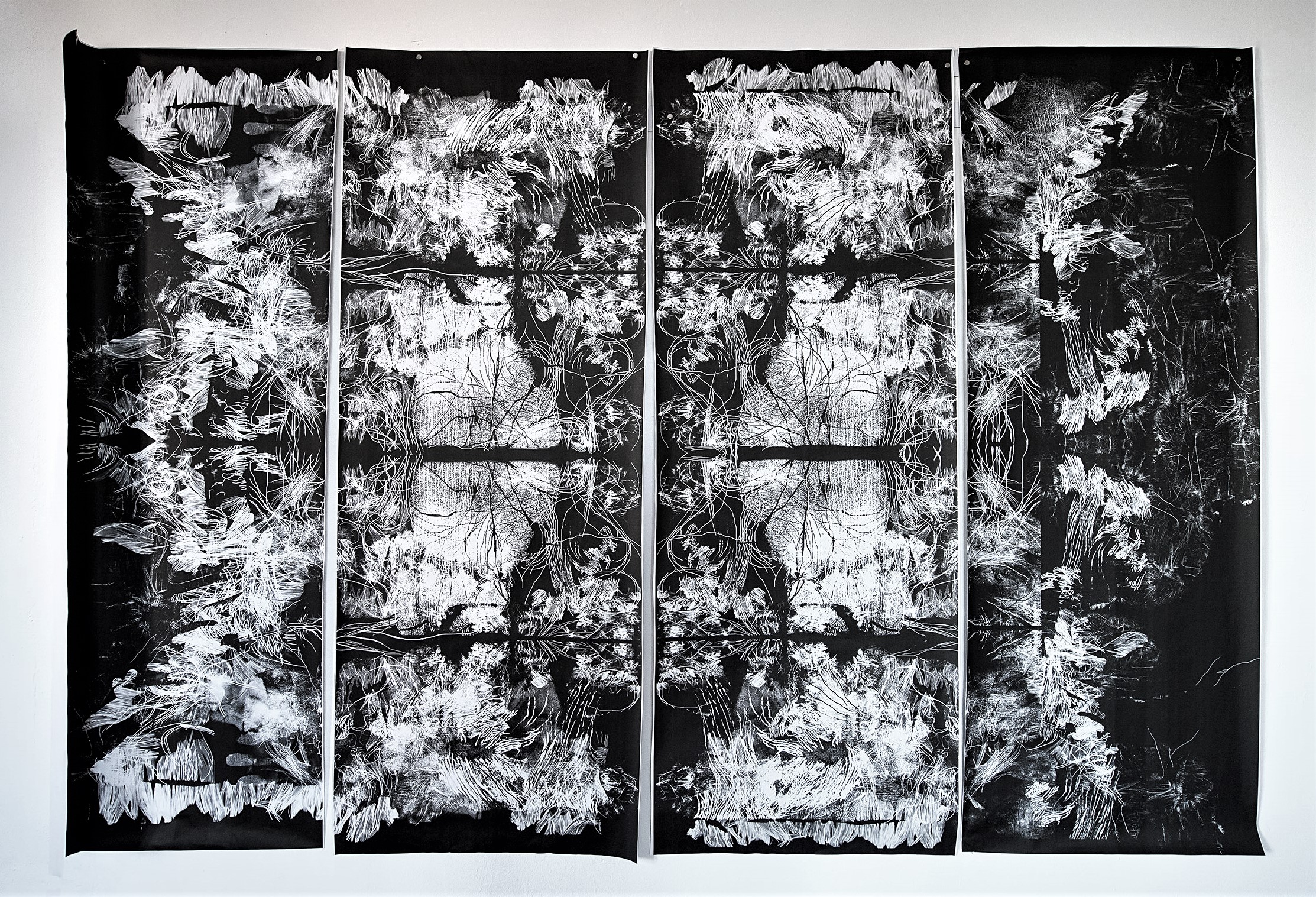 skin-line 1, drawing on paper 240x180, Berlin 2019
Skin-line è un progetto di mappatura. Oggetto della mappatura è la pelle o meglio la sua impronta. L'epidermide e il suo tracciato è infatti una mappa unica e originale che il tempo scava sul nostro corpo. In alcune circostanze però questa specificità viene usata per identificare e discriminare comunità o gruppi etnici che vivono ai margini della società. Il mio lavoro nasce in questi luoghi di confine e dalla gente che li abita.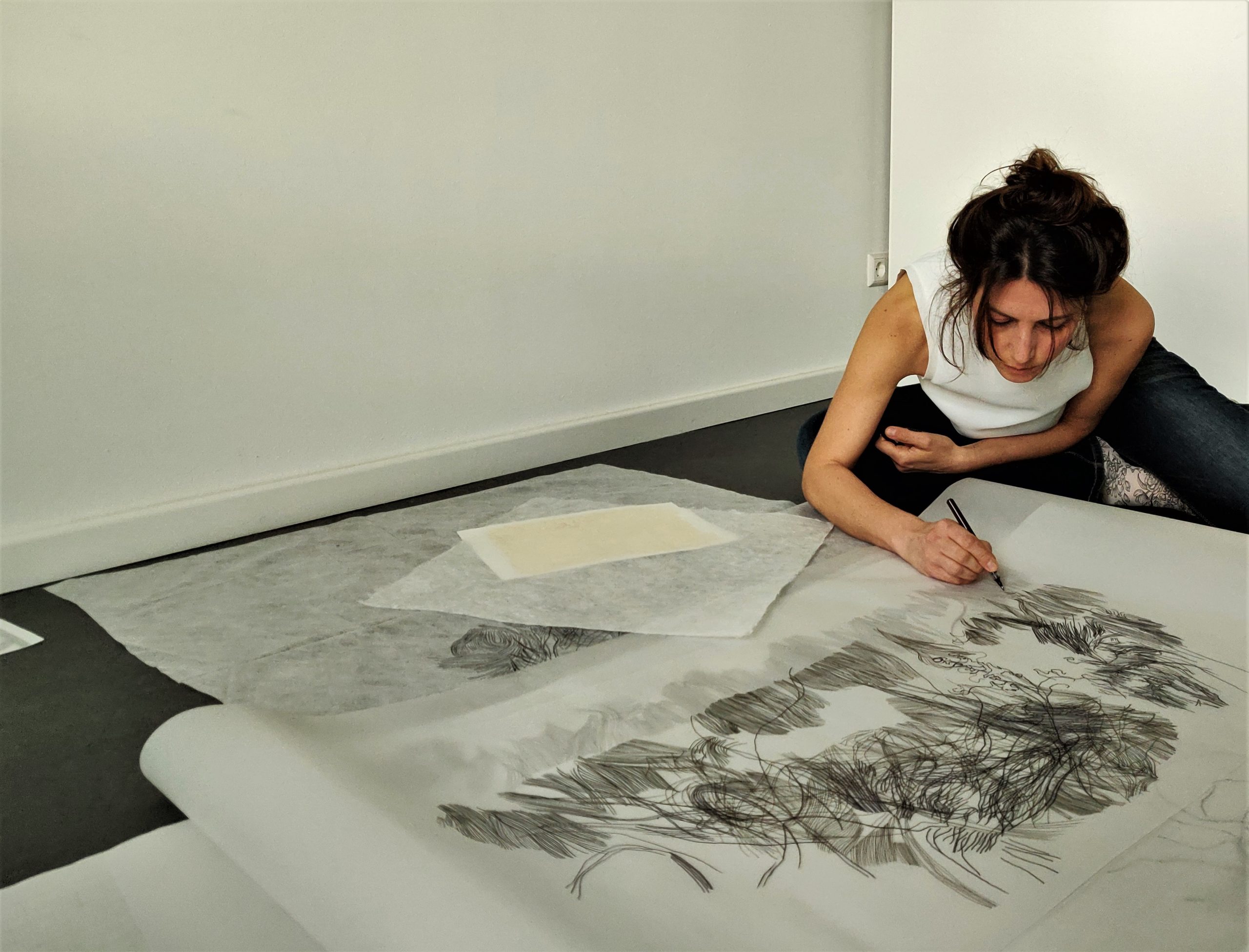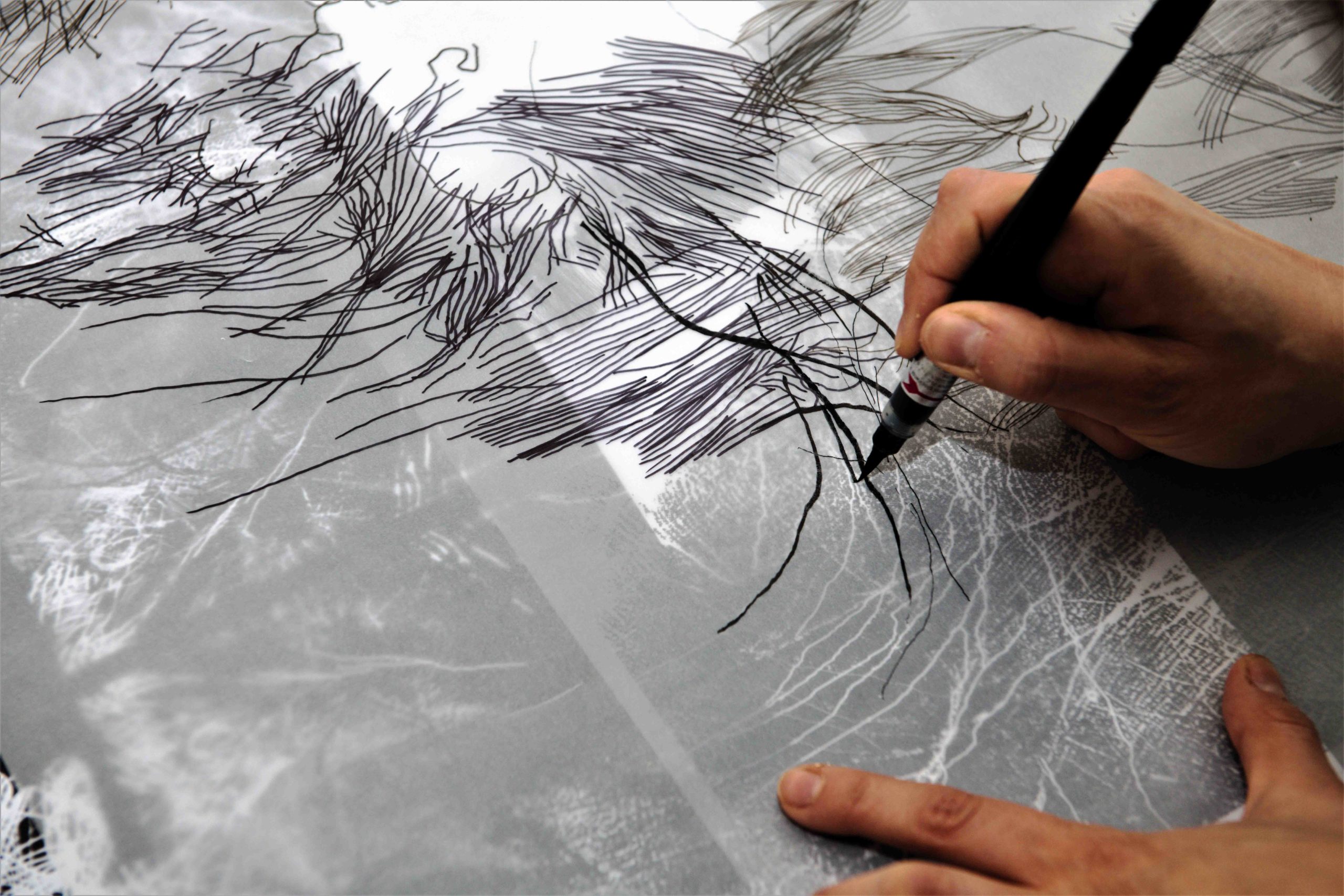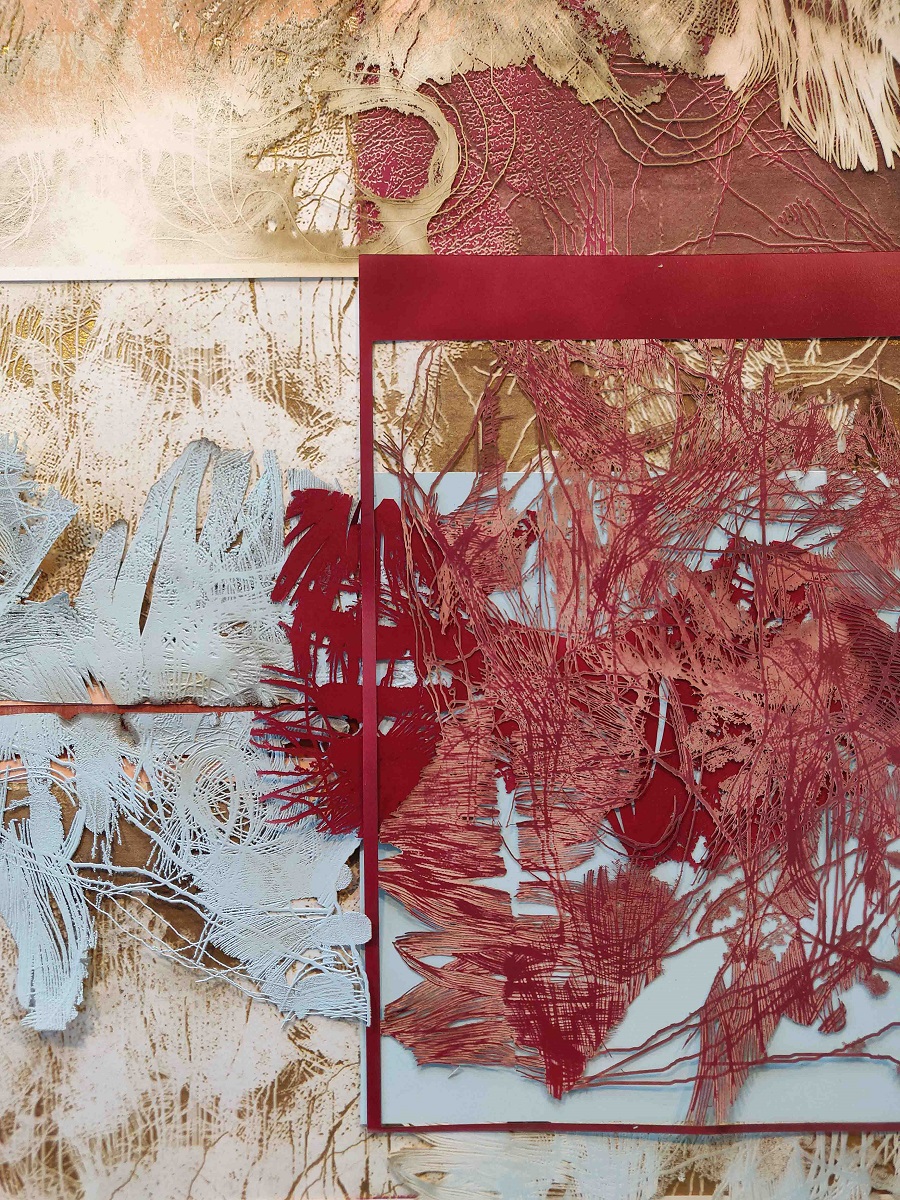 Skin-line1, paper lasercut engraved