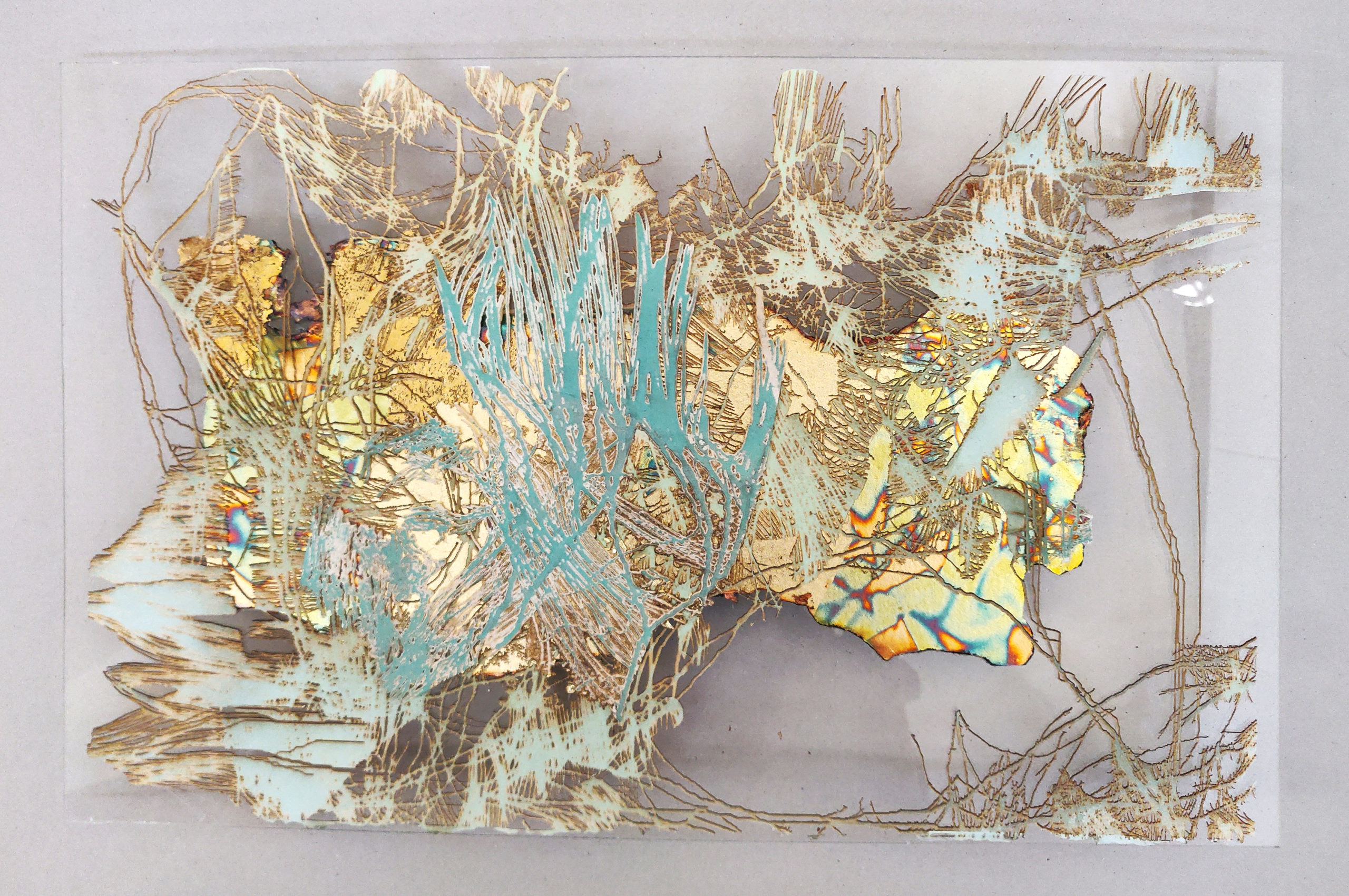 Jade-scape, paper and gold leaves laser engraved, 2019
The Jade Projec, curated by Filippo Salviati, it is an ongoing process of "interactive creation" that aims to create a space and time where the "invisible" qualities of archaic Chinese jades produced in the 3rd millennium B.C. become visible through the works of contemporary artists.
In my work, I investigate the rich textures of jades and re-creates and reinterprets them using different media: paper, gold leaves, digital photography, lasercut engraving My work is like imaginary landsape or "jade-scape".