One hundred flowers, installazione Howeigou village (Pechino) 2008
Howeigou era un borgo alla periferia di Pechino abitato da vecchi contadini.
Ѐ stato demolito dal governo cinese tra il 2007 e il 2008 per costruire al suo posto un resort per turisti facoltosi.
L'aspetto che prepotentemente ti colpisce e quasi ti invade appena ti addentri in un villaggio cinese è il sottilissimo diaframma tra la vita interna delle case e l'esterno: tutto è immerso nella stessa aria densa che circola tra i muri e nei corpi. Quando questo "organismo" viene aggredito e distrutto, le ferite sono visibili e profonde tanto nelle macerie delle case quanto in coloro che quei luoghi li abitano. Entrando nelle case di H. un oggetto ha catturato la mia attenzione, è chiamato "mudra", qualche contadino lo tiene per soprammobile, altri dicono è la mano di Buddha, è bianca e porta sicuramente fortuna pensano in molti. La sua forma suggerisce un corallo bianco, o un fiore affusolato.
Ho piantato 100 di questi "fiori" fra i campi del villaggio, e in altri luoghi che conservavano un terreno ancora fertile, un giardino, la sponda di un ruscello , il viale alberato che unisce il villaggio con la superstrada cittadina.
100 fiori come le cento scuole, immagine di un pensiero libero, che nella seconda metà del regno Zhou, vide nascere in Cina il pensiero taoista.
100 fiori è negli anni 50 la campagna repressiva che Mao portò avanti contro il germogliare del pensiero libero.
100 fiori per me sono i coralli bianchi che emergono durante la bassa marea quando qualcuno sa immaginare il mare là dove ancora non c'è.
Testo di Sara Bernabucci in catalogo "Empty city / mutant place" a cura di Filippo Salviati, Pechino, 2008
Howeigou village (Beijing - Pechino)
particolari
"...Sara has interacted with the population of a small village, by now cancelled from any map, by piecing together fragments of the stories of its inhabitants, their hopes and fears for the future, their resignation towards an inevitable fate determined by others, their anger for the unnecessary destruction of their environment. These mixed feelings have taken up the shape of hundreds of white hands emerging from the soil in different parts of the village, menaced by the daily progress of the bulldozers: the villagers have recognized the hands and their elongated, gracefully curved fingers for those of the Buddha, reading their appearance as a sign of divine protection and taking the hands back home with them as a symbol of protection, almost as holy relics...
Art can improve the level of awareness of our dormant consciences.
And, for the sake of our future, let a hundred flowers blossom" ...read more

Testo di Filippo Salviati in catalogo "Empty city / mutant place"
"Empty city, mutant place"cura di Filippo Salviati, Pechino, 2008
Installazione One hundred flowers in Howeigou village (Beijing)
particolari
Performance di Chen Mu sulle rovine di Howeigou village all'interno della galleria Art Channel (Pechino)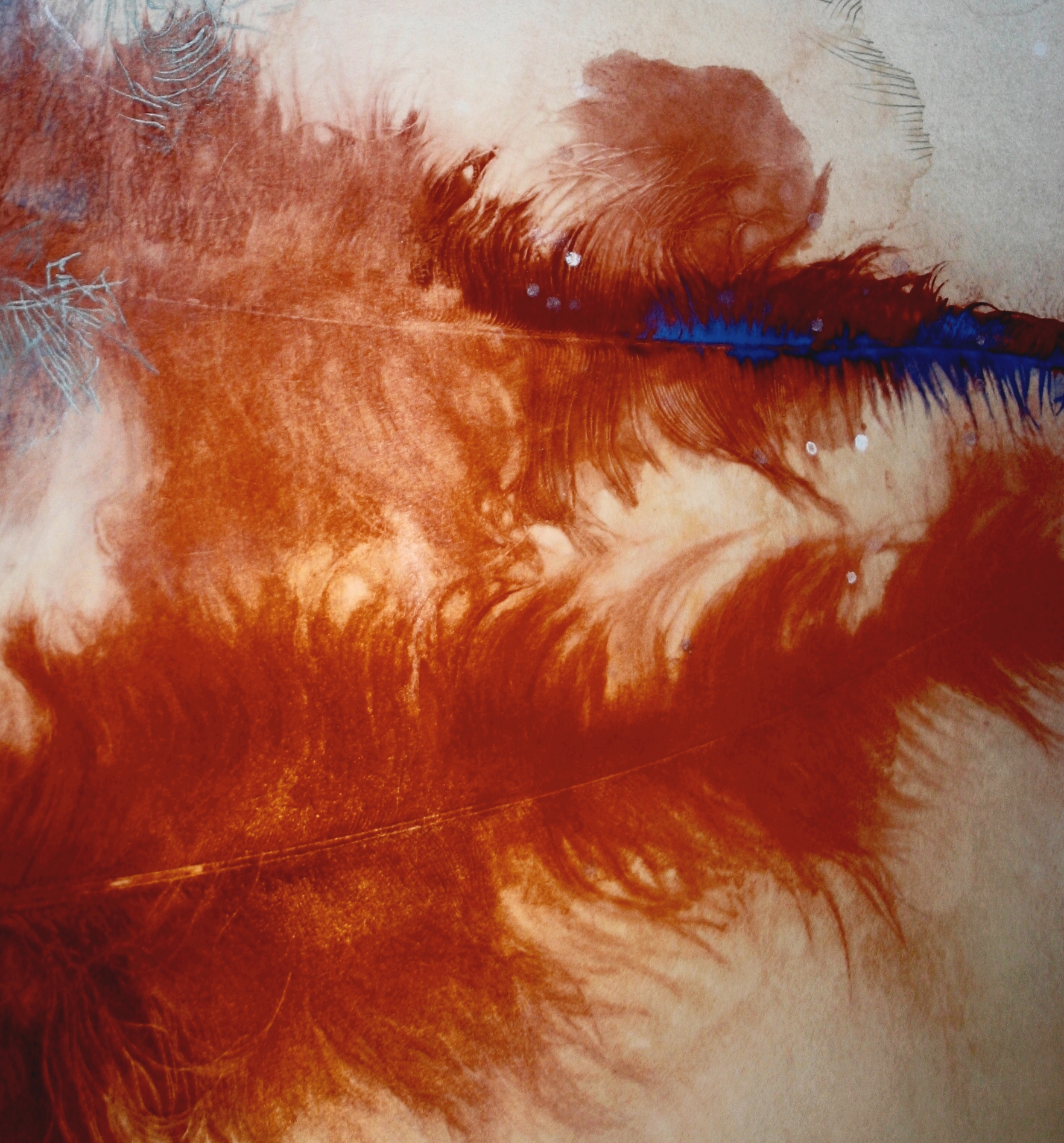 Breath, dettaglio, inchiostri su carta giapponese retro illuminata, 100X70, Pechino 2008